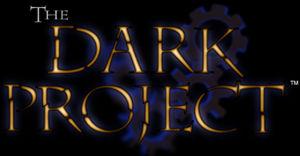 Action/Adventure in the great Looking Glass tradition.




The Dark Project is the latest first-person gaming event from Looking Glass Studios, creators of the adventure role-playing classics Ultima Underworld and System Shock. Join us again as we transport you to a world of stealth, subterfuge, and mystery.


Stalk through the silent corridors of a sleeping city and ambush its unsuspecting guards.
Eavesdrop on your foes as they coordinate their man-hunt in real-time digital audio.
Infiltrate and explore over 20 mission areas, from sewers to an abandoned church... even plunder the Lost City of the Ancients!
Prowl in the shadows, scale sheer walls, leap over chasms, and dive beneath the rushing waters of the city's aquaducts.
Compete in multi-player "theftmatch" play to steal the most loot ... from the local nobles or from each other.


For Pentium 120+ systems, Win95 CD-ROM


ordering info | links | product info | what's new
company info | tech support | registration | email us


<! all information and art on this page copyright 1996 Looking Glass Technologies, Inc.>