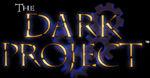 Five years ago, Looking Glass revolutionized the first-person role-playing game with Ultima® UnderworldTM. The Underworld team brought a background in military simulators to bear on the turn-based, square-by-square model of role-playing games which was popular at the time, and established a new standard of freedom and realism. Despite the advances in technology since those days, there are still some ways in which the examples of Underworld (and its follow-on System Shock) have never been equaled.

We on the Dark Project have decided that it's time to exceed them. Our goal is a fantasy action/adventure game in the Underworld tradition, which draws on our experience as game developers and players; which merges the lessons we've learned from "paper" role-playing games, from the development in the computer game industry since System Shock, and from our own previous first-person games; and which charts a course to the future of adventure role-playing in virtual fantasy worlds.
---
View our Manifesto
---
Send us feedback.

Suggestions? Things you'd like to see?
Think this whole idea sucks?
Like Greg's haircut?

Tell us!

View the feedback
on the project.

Not just the positive
stuff, either.

Get email updates on The Dark Project

Check out our FAQ.

Before you ask, you can see if teeming throngs have asked before you! Get answers to your questions instantly!




<

! all information and art on this page copyright 1997 Looking Glass Technologies, Inc.>