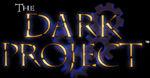 Frequently Asked Questions
And their answers!
---
Because you asked for it:
Q: When will there be a System Shock 2/Ultima Underworld 3?
A: The license for these titles is held by Origin Systems. Ask them.
For our part, despite the fantasy setting, we see the Dark Project as adhering more closely to the System Shock format. Think of it as a sequel to whatever game makes you feel really, really happy.


Q: No, really, I heard you were working on a "Quake clone." What's the game going to play like?
A: Funny, I heard that System Shock was a "Doom clone" back when it came out. Not too many people say that these days, though.

Remember playing "cops and robbers?" It's just like that. You're the robber. Only there's also magic potions; magic arrows; traps, locks, and security systems; wierd monsters sometimes instead of cops; and a whole storyline where the robber gets in over his head and has to (surprise, surprise) save the world. You can shoot out the lights, create diversions, and pickpocket the cops. You can jump, fight, and climb around, and if you get hurt doing it your Mom doesn't get mad.

That's what we mean when we say it's an "Action/Adventure" game. Sorry, no experience points, at least not in this one.



Q: Will the Dark Project have 3D accelerator hardware support?
A: Yes. Most of the questions have been specifically about the 3Dfx hardware, which is clearly the current industry leader in this regard. We're considering native 3Dfx support vs. a more general Direct3D approach, and there's some important technical reasons why we'd really rather use OpenGL (surprising nobody) but we certainly will have some form of 3D accelerator support. The first 3D hardware prototypes will probably show up some time in February; we'll be sure to get the new, hip screenshots up whenever that happens.


Q: Will there be a multiplayer mode?
A: Yes. We're developing a "theftmatch" mode, where small teams of thieves compete under time pressure to steal the greatest value of swag from the territory of wealthy NPC's and their guards. Other models of multiplayer play are being considered.


Q: I can't wait! When are you shipping?
A: Our current schedule puts it some time this summer. I hope I was allowed to say that. Like all schedules in this business, take it with a grain of salt.
---